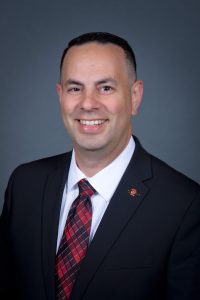 After the Malibu native graduated from San Diego State University in 2000, Jason Farran accepted a job in local government with San Diego County Supervisor Ron Roberts, where he worked his way up the ladder to Chief of Staff. The office liaison became a key figure in various communities of the District Four region, including Little Italy, College Area, Clairemont, Downtown San Diego, Linda Vista and Old Town.
In his spare time, Jason began teaching himself basic html. In 2003, he launched his own web design firm, JF WebDesign. His client base spans public office candidates, various campaigns, non-profit organizations and businesses of all sizes. In an effort to save taxpayer dollars, Farran designed, developed and administered the County Supervisor's public website, www.ronroberts.com.
In 2011, Jason moved on from the Supervisor's office to operate JF WebDesign full time. In March of 2011, JF WebDesign officially opened its office in Old Town, San Diego.
The life-long community volunteer has worked with various organizations, including the San Diego State University Alumni Association, Old Town Chamber of Commerce, Malibu Marine and Mountain Wildlife Rescue, the Muscular Dystrophy Association, STAR/PAL and the SAM Spady Foundation. He also helped secure funding for major projects in San Diego such as Little Italy's Piazza Basilone, a tribute to Gunnery Sgt. John Basilone – the only enlisted Marine in World War II to receive both the Medal of Honor and Navy Cross.
A proud Aztec for Life, Jason is a former member of the San Diego State University Alumni Association Board of Advisors and served on the Executive Committee as the Vice President of Innovation. In this role, Jason has helped launch a new website for the organization, a mobile phone application for alumni and a mobile phone application for students that received a Gold Award from the Council for Advancement and Support of Education (CASE), the premier national association for development professionals. The student app earned the award in the category of Alumni Relations Programs: Best Use of Social Media/Technology.
A proud business owner in Old Town, San Diego, Jason was elected to the Old Town Chamber of Commerce Board of Directors in 2019 and serves as treasurer. Jason is also a member of the San Diego County Honorary Deputy Sheriffs' Association.
Jason lives in Escondido, California with his wife and daughter.