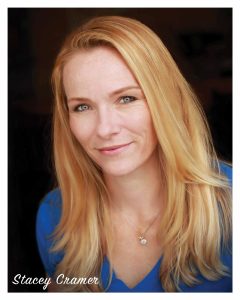 Growing up in southern California, Stacey's passion for art and drawing began at a very young age.  Her interest in graphic design as a profession seemed second nature since it enabled her to blend her love of art with an important and necessary part of all businesses – marketing.  While studying graphic design in Tempe, Arizona, Stacey visited San Diego, California and fell in love with the beautiful city she now calls home.
After graduating with a degree in Graphic Design in 2003, she moved to San Diego and has since been working as a Graphic Designer for various companies throughout San Diego County and around the country.
Stacey Cramer is an independent graphic designer that is contracted by JF WebDesign for design services. You can find her portfolio at www.slcgraphicdesign.com.